The Western Arm of the Milky Way Galaxy is called, by the Woggs, the "Metsamorian Wing" of the galactic disk, Chico explained to me one evening.  "The reason is," he said, "that even before my visit here, early Woggs first came to the third planet out from the Sun – Earth – about 10,000 years ago to teach and instruct the aboriginal peoples living there in an area we called Metsamor.  It still has that name, according to your classical archeologists."
"Why did they come, Chico?" I asked.  "To catalog and observe, or for some other reason?"
"One of our core values is teaching itself," said Chico, "the very act of conveying information to another being, and attempting to 'connect the dots' to transform it into real wisdom…the stuff that inspires and ennobles life.  We taught the Metsamorians about metal-working and astronomy, and then went back to Narsica after visiting other local star systems.
"What happened to them?" I asked. "Were they absorbed by another culture? I've never heard of them."
"Well," explain Chico, with a saddened look in his piercing blue eye, "we made a mistake.  It would be surprising if only wonderful, benign and highly intelligent, moral beings were the only creatures on the western arm of the Milky Way Galaxy. They aren't, and sadly, life isn't like that.  Well, it is on our planet, but…. not on most planets."
"We left much too early.  We weren't paying attention, and perhaps even our sojourn here on earth attracted…..evil.  Shortly after we left, apparently the Warrgs came here, and not only destroyed the lives of the Metsamorians, but attempted to completely bury and negate their very advanced scientific and metal-working skills."
"Who?" I said.  "The Warrgs? who are they?"
Chico looked at me, quietly, sadly, and shivered.  I hadn't seen him do that, ever.  He was still, quiet, pensive for a long time…seemed like hours, but it was only minutes.
"There is a rather unpleasant truth in our part of the galaxy, and now in yours," Chico told me.  "In a way, it's our fault that they came here.  Unbeknownst to us, they followed the early Woggs to earth, and began to do terrible things to your planet."
I was surprised.  "What do you mean?" I asked. "Who and what are Warrgs?"
"Not very nice creatures," he said.  Again, he looked sad, very sad, pensive and troubled.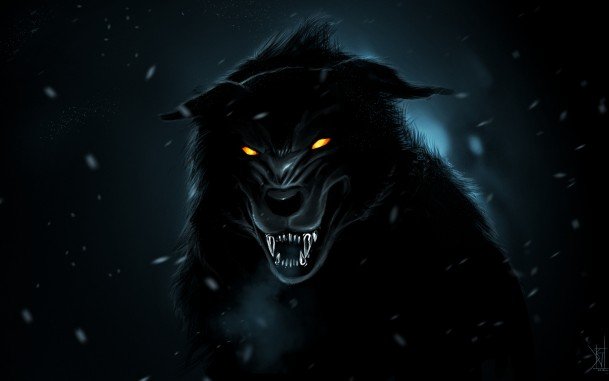 "How are they not nice?" I asked.  I was puzzled….it was unlike Chico to be so … reserved and even unhappy.  He sighed deeply and looked off into a vast distance.
"Well, you remember that I mentioned earlier that we had stayed around a long time ago, on Earth, and brought with us Wogg youngsters to live here, and help the humans of the time. It was what you now call the 'Paleolithic' period – and we wanted to help them to cope with the dangers and difficulties of life on Earth.  We didn't realize that we had been followed.  Perhaps at the time, we simply weren't as suspicious or justifiably concerned as we are today."
I shivered and felt a chill all over my body.  A cloud covered the sun, and the shadows grew deeper and less defined.
Chico looked long into my eyes with compassion and love.  I knew he was going to say something upsetting, and he was conveying his deepest support.
"Just as there were wolves on your planet," he said, "there was and still is a planet run by wolf-like creatures near Narsica.  It remains, and the creatures who rule it are still there.  We do not know how and when they arose in the universe, but they appear to be as ancient as we are, and possibly even more ancient.  They are more like wolves than dogs, and more like dangerous wolves than domesticated dogs.  They have many of  the skills and magic  abilities we Woggs had developed… but they use them for evil and terrible purposes….sometimes…maybe even ….often.  I am afraid I am going to have to tell you about them – and I hope it doesn't make you unhappy."
I looked at Chico, and said honestly, and passionately, "You know, Chico, as long as you are with me, I am secure and happy."  He looked at me, hard, straight in the eyes, and stared as only a Wogg (or dog) can stare, without blinking or looking away for an instant.  There were eons of wisdom and compassion in his gaze, and they sustained me against what was coming next.
"There is evil in the universe, and there is evil in our galaxy.  There is evil on your planet, Earth, in fact.  Just as I can help you, the evil wolf-like beings can help…well, bad people on earth.  They help them to do bad things.  Their powers are not as complete, nor as effective as ours.  But they are real."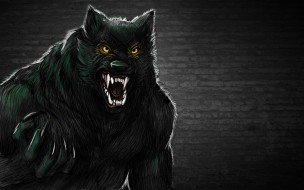 I gulped a little bit.  "Are there any of them here, now, on Earth?"  I looked at Chico, and searched his face and his eyes for an answer…an answer I knew was coming.
"Yes," Chico said very slowly.  "Yes, there are.  And they are always at work, creating bad things.  They can actually go inside of a person, and direct their activities or push them in unfortunate directions."
Again, I shivered, and "Wow," I said.  "You mean, like an evil spirit or a devil?"  "Yes, exactly, I'm afraid.  Fortunately, however, we can tell who they are and neutralize or avoid them."
"Neutralize?" I asked.  "What does that mean, really?"
"Hmmm….well…sort of take out their fangs.  If we can engage the affected person, we can remove the element of evil from them.  It is difficult to do, and it takes a huge amount of concentration for us Woggs…but it is possible, and we can do it.  We may have to do it. In a way, we consider it our responsibility, because it seems that the Warrgs would not be here if…if….we had not come here."
"Why?"  I said.  "Why do you have to do it?  Can the person continue to…..to live?"
Chico's blue eye gleamed ever more brightly.  "It is a way to save the possessed person from a terrible life, and it is a real responsibility.  It is a kind of burden we bear, for having come here in the first place…to help….and we were followed by the Warrgs."
"Chico," I said, "Tell me how you help someone who's been … I guess, taken over…by one of these terrible creatures."
Chico looked thoughtful, and even sad. "We have always called these creatures, these evil wolves, Warrgs.  A Warrg doesn't always have a definitive shape or appearance, and it can appear differently to different and certain persons – persons they have targeted, based on the person's look, feel, and behavior.  They offer him or her freedom, power, money, skills and the fearful admiration of others. "
"Of course, they can and even sometimes do appear to them physically, but their actual true appearance is quite frightening to most beings, and so they usually appear mentally to them…..as a voice, an idea, sometimes even a physical object or a soothing piece of music.  They enter into the person's intellect and thought-patterns, and show them images of situations and things, control and power, that they might want.  And then they show them the tool about how to get those things. They can actually transfer some powerful tools to the person who's listening to them, but the person has to be willing and open to it."
"It sounds terrible to me, frightening and terrible and difficult to see and understand," I said.
"You're quite right," stated Chico.  "Once they have done that…and it's usually a process that takes days and weeks, maybe even months….there are thoughts, abilities and other tools that have hooks into the mind of their target person.  The process of reformation is a program for removing those hooks.  Unfortunately, sometimes the hooks are so deeply implanted, and interwoven with the personality and character of the affected individual that we have to do a kind of gross character surgery, and remove significant portions of the person's nature.  Sometimes we are not successful in keeping the person intact, and functional, and some of these people become committed to other behaviors that are less destructive to their friends and families, but more destructive to them individually."
Something in that clicked for me.  And I said, "Do you mean things like drugs, and alcohol?" I realized were were talking about a lot of people..in fact, a huge number of people  So many alcoholics, so many drug addicts, I thought!
Chico relied, "Sometimes it goes that way.  Sometimes the person is just a sort of shadow of him or herself, and prefers to die."  "How do they die?" I asked, worriedly.  "They usually kill themselves, or do things that will kill them quickly.  On this planet, you have many tools that can do this to a person.  They can be implements – like guns, or cars, or other moving things or implements that do irreparable physical damage – or certain drugs that create permanent problems."
"You mean, like drug addiction?" I asked.
"That's one form of it," said Chico.  "But now, you know enough to be wiser and sadder.  I don't really want to talk any more about it.  It's terribly sad, and we have many good things to think and talk about.  When the time comes, I will let you know more. It is likely to be soon."
I didn't know really how soon it would be.  But "soon" was accurate.